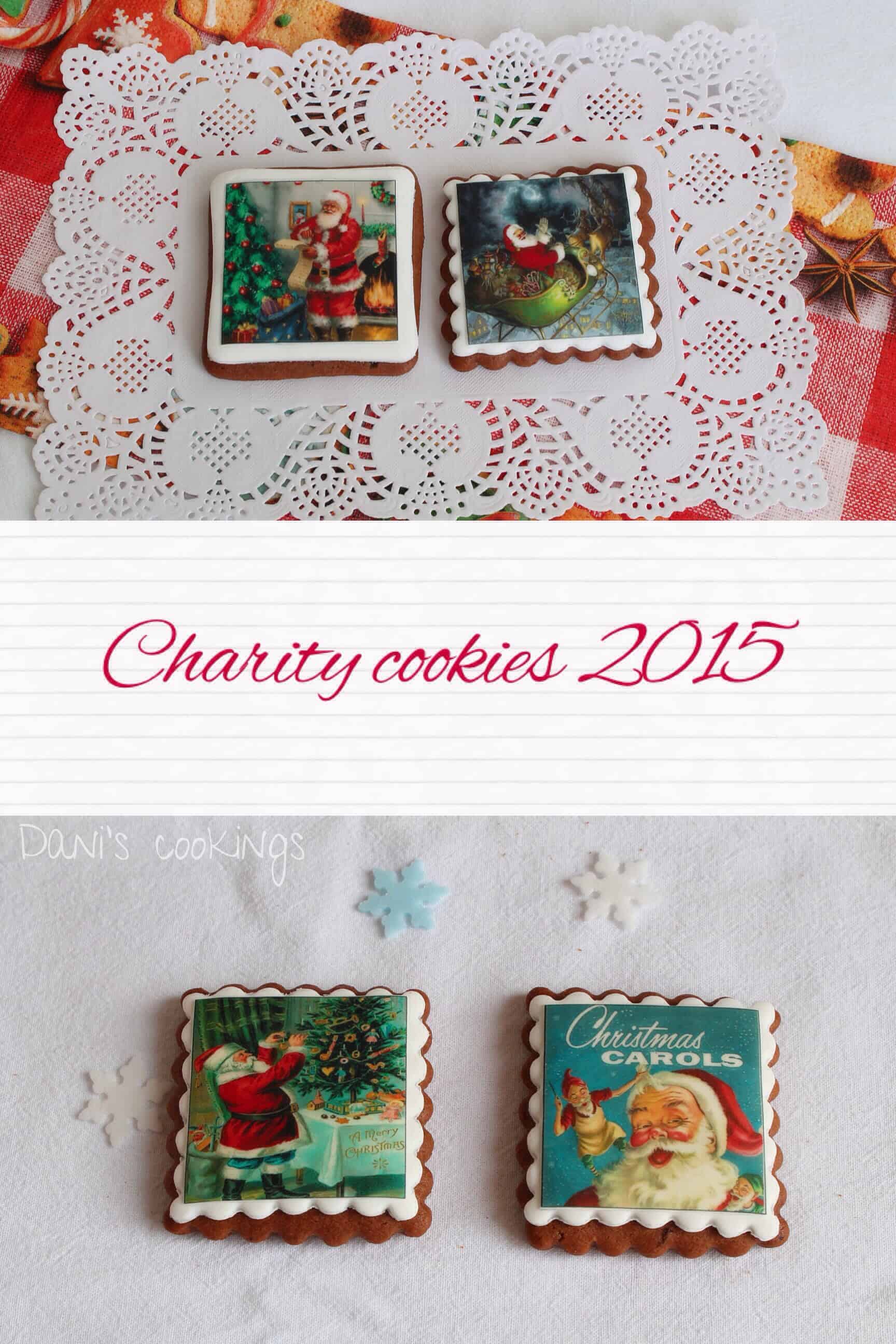 December is here and I am already in a full Christmas mood! I always loved this time of the year but now I love it even more because my son's birthday is one week before Christmas! I am so much looking forward it and already planning a special First B-day cake 🙂
I remember last year at this time I was very, very pregnant, waiting for my baby to be born at any moment. The doctors were telling me since November that I could expect the baby before my due date (which was mid December). With this in mind I started preparing the cookies mid November and I gave them away almost a month before Christmas. I wanted to have this task completed before my son's birth, imagining how busy I would be afterwards…
Nevertheless the baby decided that he was not ready to be born so early and eventually I gave birth after my due date 🙂
But let's go back to the cookies. This year I had a new challenge: charity bazaar. I am glad that I have the opportunity to participate with my baked goods. I wanted to make these charity cookies simple but beautiful. Eventually I ordered some Christmas prints on icing paper which I cut and placed on the cookies. This decoration is not very creative but the overall effect is quite impressive.
Hopefully they will have a good success on the bazaar which is next Sunday.
The recipe for these cookies is similar to the one from last year, just with a few changes. I still haven't had the chance to taste them when they are mature enough (2-3 weeks after baking), but I believe the taste will develop nicely, same as the one of the original recipe.
Ingredients:
200 g raw honey
150 g dark brown sugar
500 g all purpose flour
2 tbs cocoa powder
2 eggs
100 g butter, softened
1 teaspoon ground ginger
1 teaspoon ground cinnamon
1/2 teaspoon baking soda
10 g baking powder
1/2 teaspoon salt
Method:
Combine honey and sugar and heat them in a pan on a low fire until combined well. Pour the mixture in a big bowl and add eggs and butter. Mix well the ingredients until foam starts coming up.
Sift the flour with baking powder, cocoa, baking soda and salt and combine with the spices. Add the dry ingredients to the honey mixture with continuous whisking. A soft and sticky dough will be formed. Wrap it with a cling film and put it in the fridge for at least 2 hours.
The dough will get harder when refrigerated.
Preheat oven to 170°C. Take small pieces of the dough and roll them out over a sheet of baking paper. The thickness of the rolled dough should be around 1cm. Cut the cookies in desired shapes and place them on a baking pan covered with baking paper. Bake around 8-10 minutes. Remove the cookies from the oven and let them cool on a rack. Decorate when completely cooled.
Store cookies in airtight container or cover with a plastic wrap.
To decorate: Order fondant paper prints with Christmas designs. Cut out the designs with scissors.
Roll out some white fondant and cut out shapes with the same cookie cutters. Brush lightly with water one side of a fondant shape and then place it on top of a same shape cookie, wet side down. Press gently.
Brush lightly with water the opposite side of one of the cut out designs. Place the design on the cookie and press gently.