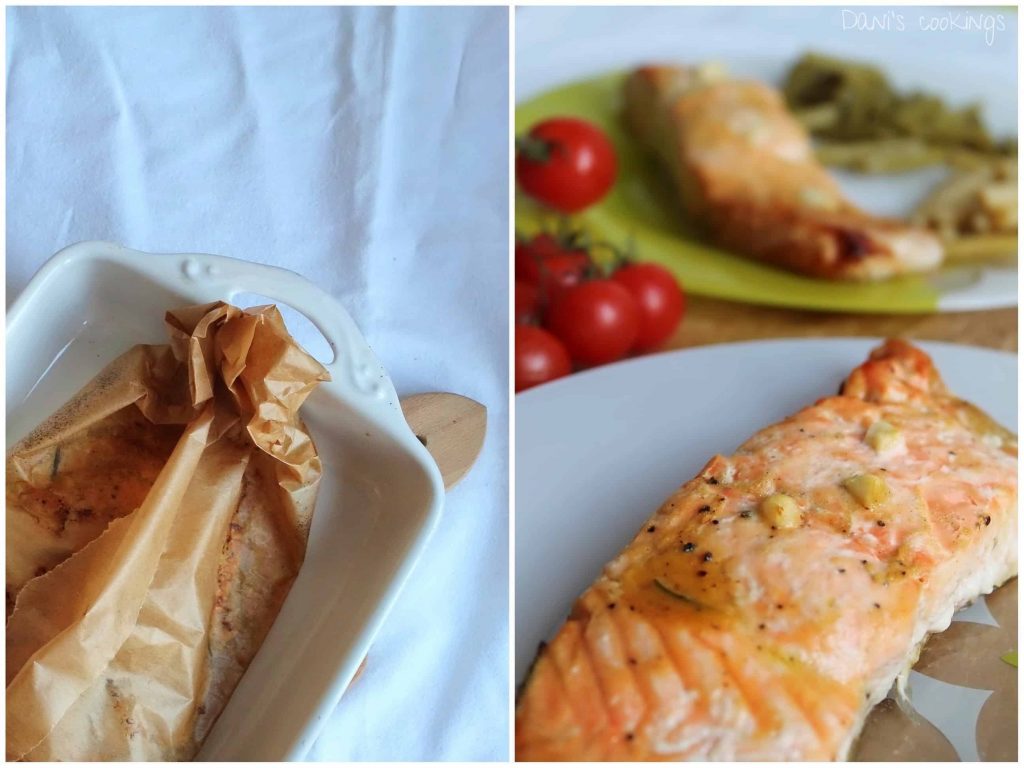 I must have mentioned already that I am a terrible cook when it comes to meаt. However I am relatively fine with chicken and recently getting even better with fish. The point about fish is that usually it doesn't need much elaborations to become nice.
Probably my favourite fish is salmon. I have tried many ways of cooking it and most of them have worked fine. The recipe that I will present you today looks peculiar but it is actually very easy and the salmon becomes very tasty. It can be prepared literally in less than ½ hour, including some salad for a side. If you like salmon and don't have much time for cooking try it and you won't regret!
This salmon have been our dinner many times during the last several very busy weeks (we are preparing our new apartment in order to move there in August!). It is the easiest thing to cook after scrambled eggs and almost as easy as pasta with a ready-made sauce.
The recipe is for 2 servings.
Ingredients:
2 salmon fillets, skin removed (about 400 g)
2 teaspoons Dijon mustard
2 teaspoons honey
2 tbs lemon juice
2 tbs olive oil
3 garlic cloves, halved
fresh rosemary leaves
salt and paper to taste
Method:
Preheat oven to 250˚C.
In a bowl combine all ingredients except the salmon. Add the fillets and cover them all around with the prepared marinade (optionally you can leave them in the fridge for ½ to 1 h to get marinated, but even if you cook the salmon immediately, it will be still very god).
Place a large sheet of baking paper into a baking pan. Arrange the salmon fillets in the middle of the sheet. Pour on top the remaining marinade. Wrap the salmon in the baking sheet and bake for 15 minutes, depending on the fillet thickness. Remove the pan from the oven, unwrap the salmon on top and return to oven for another 5 minutes in order to become golden on top.
Serve with fresh salad or roasted potatoes.