These sugar free spelt cookies are incredibly tasty! They are a healthier and version of the ordinary cinnamon or ginger cookies and they are still really delicious. This wonderful recipe is perfect not only for Christmas but also at any other time of the year.

I made the sugar free spelt cookies during one cold weekend when I was also busy with quite a lot of other things. Actually the last few weeks have been crazier for me than usual, as I have changed positions in my workplace. Now I have more responsibilities and a ton of new things to learn about my new job… and it all happened two weeks before my Christmas holidays. As a result I am a bit more stressed now than usual. Still I know that the stress is only temporary, until I get familiar with the new things. Also I am definitely not a person that gets scared easily by challenges.

So this same weekend, apart from baking cookies, together with my better half we decided to organise my son's birthday party. It was a last moment organisation because initially we were not planning to make a party due to a number of reasons. Eventually at 9 am on Saturday morning, only a week before our child's birthday, we concluded that these reasons were not valid any more. At 10 am I started calling kid's party centres to check their availability.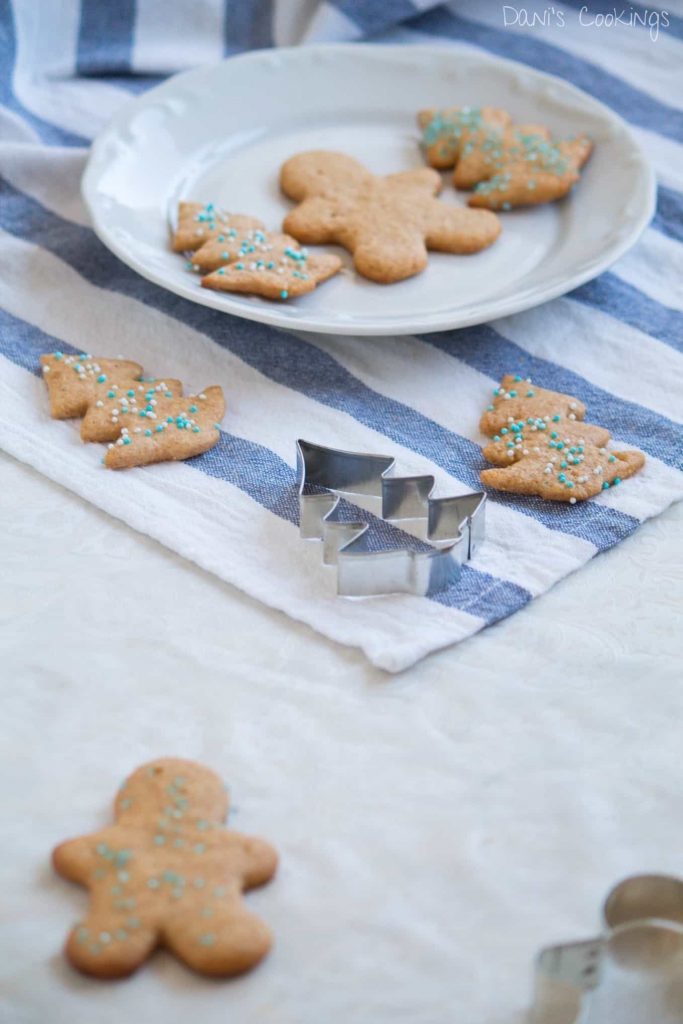 Well, we managed to organise the party, we managed to send invitations and to receive several confirmations. I even managed to move my hairdresser at a more suitable time before the party… But there was the Situation (for me): I couldn't bring to the party my homemade cake.
I did not mention yet that the sugar free spelt cookies were meant to be the decoration for my son's birthday cake, which I have been planning to bake. My idea was to bake a healthy cake, suitable for kids: whole grain flour, no sugar, no fondant. I decided to decorate the cake with equally healthy cookies, instead of colourful sugar decoration.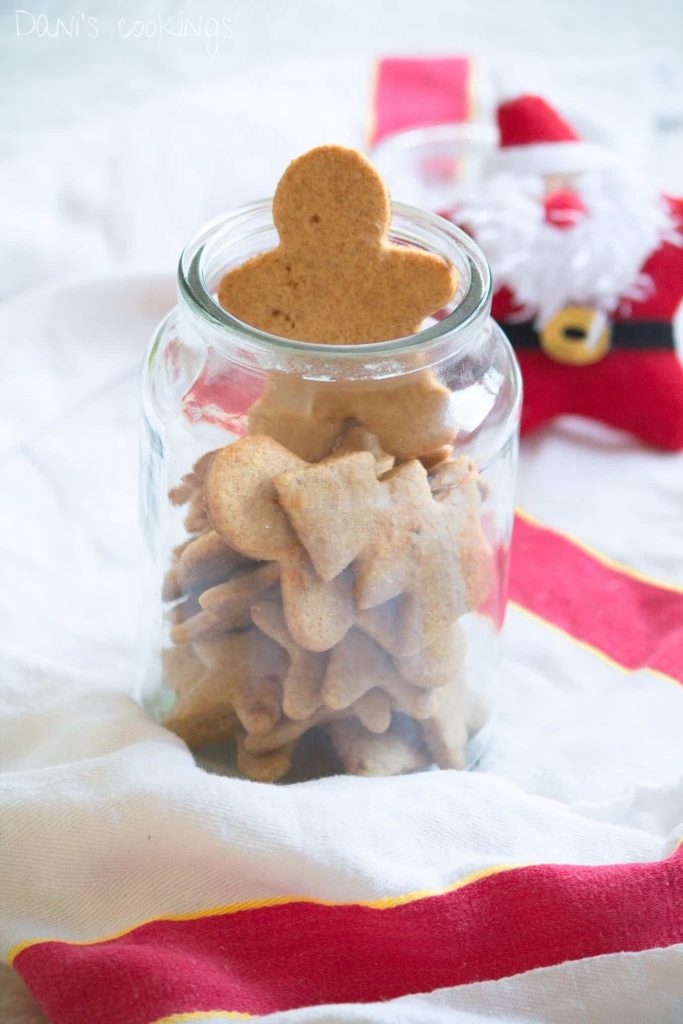 Very unfortunately it wasn't possible to bring my cake to the party because as a home baker I am not able to issue quality certificates. We had to order another cake, as unhealthy as all pretty cakes for kids parties. So my idea for a "good" cake did not seem that good any more… On the other hand, considering the whole situation, it is not that bad someone to receive two cakes for his birthday. It happens to me all the time and I am not complaining 🙂

In the meantime, while waiting to bake the cake, I have already eaten some cookies (despite of the note that I had put on their plate warning that they must not be touched) and I can say that they are great! The combination of honey and maple syrup makes them really tasty. It's the first time I am using spelt flour and in my view it is a bit more difficult to work with than the all-purpose flour. Nevertheless the texture of the baked cookies is even better: a bit fluffier and very nice.

I recommend you to try these sugar free spelt cookies: they are much healthier than any regular cookies and as delicious as the best honey cookies could be!
Sugar Free Spelt Cookies
Ingredients
Instructions
In a large bowl combine spelt flour, baking powder, nutmeg and cinnamon. Add all the remaining ingredients and stir until a soft dough forms. Wrap the dough in a plastic wrap and let stay in the fridge for 2 hours or overnight.

Preheat oven to 180 degrees Line two large baking pans with parchment paper. Roll out the dough between two sheets of baking paper and cut cookies with cutters. (alternatively you can also make small balls with your hands, without using the cutters).

Place the cookies on the prepared baking pans and bake for 10-12 minutes or until the edges start getting brown.

Let the cookies cool for 2-3 minutes and then transfer them to a wire rack.