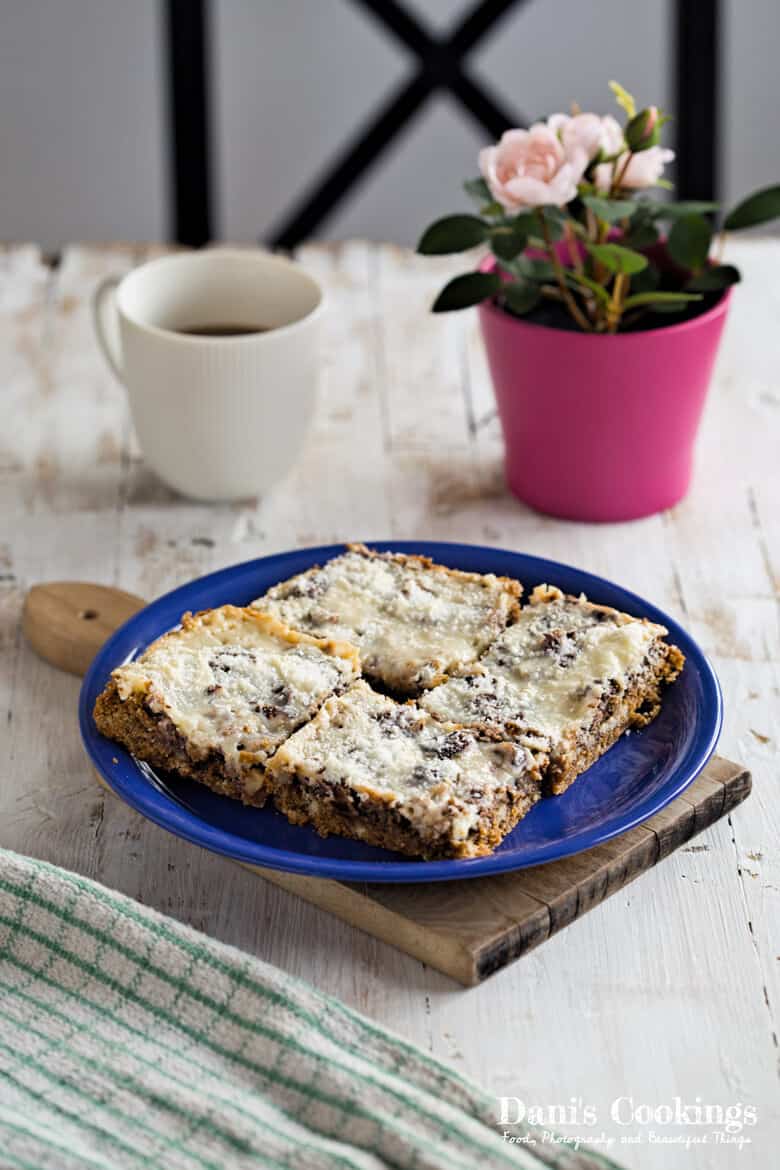 Need a delicious dessert that is decadent and super easy to make? Try these wonderful Easy Magic Cookie Bars with Dates which are very quick and unexpectedly flavourful.

As you could imagine, I bake really a lot of desserts at home and sometimes I don't know what to do with them (don't worry, I never throw away even a slice of cake, I always give them away). But the one kind that always disappears shortly from my kitchen is cookies.

There was a time when I thought I didn't like cookies. But it was before I tried some fantastic recipes which made me fall in love forever: the White Chocolate Pistachio Cookies, Soft Apricot White Chocolate Cookies, Peanut Butter Cookies and Hazelnut Cookies with Vanilla Bean Ice Cream are just few of my favourite recipes. They are certainly the kind of dessert that everyone would appreciate highly – even my better half likes them!

The current recipe is not for cookies but these Easy Magic Cookie Bars with Dates are something very similar to the best cookie you have ever had. It is like an enormous cookie in a pan, covered with five wonderful layers: dates, chocolate, walnuts, coconut and condensed milk for extra moisture. It is certainly a real magic in a baking pan and I am not surprised that the original recipe was called Ultimate Magic Cookie Bars. I made a slightly different version which turned out incredibly good as well.

I am totally in love with this dessert not only because it is insanely delicious but also because it is super easy and can be prepared in no time. There is literally nothing that can go wrong in this recipe so even if you are the most unexperienced baker, you can still make it.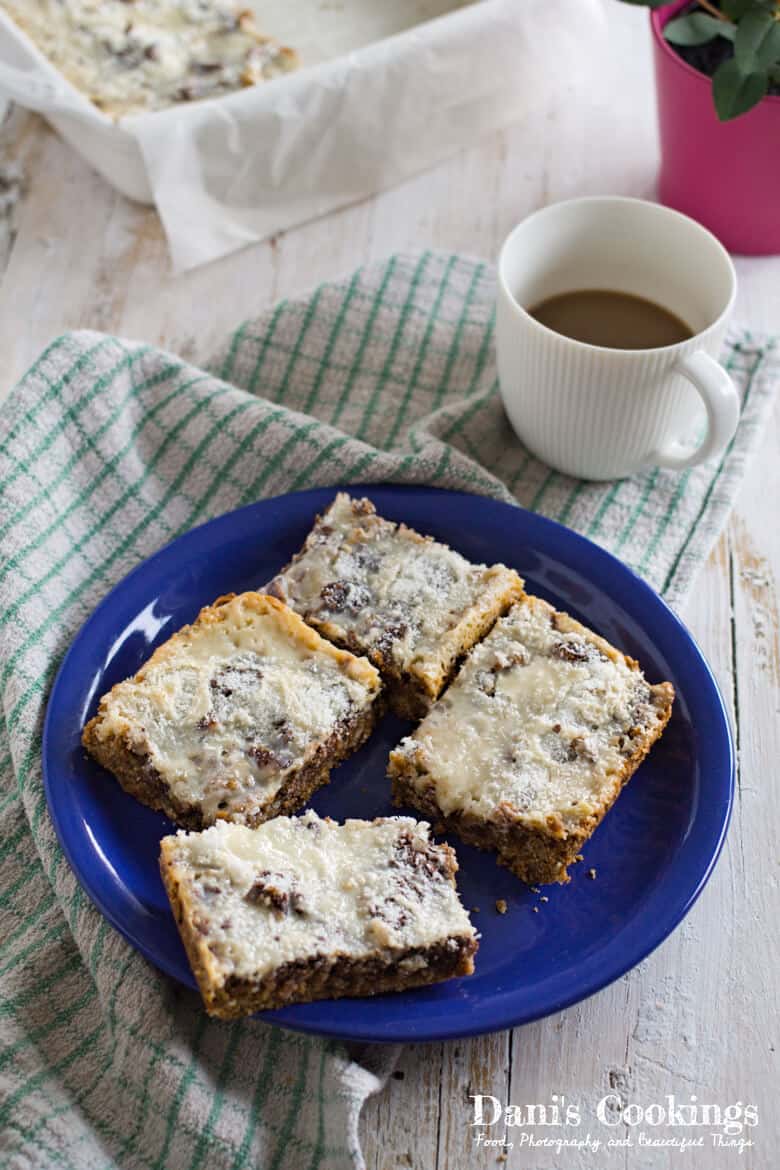 Easy Magic Cookie Bars with Dates
Ingredients
For the Base:
100

g

cookie or graham cracker crumbs/ 1 cup

80

g

butter

,

soft / 1/3 cup

80

g

dark brown sugar/ 3/8 cup

50

g

granulated sugar/ 1/4 cup

1

egg

100

g

all purpose flour/ 7/8 cup

1

teaspoon

baking powder

1/4

teaspoon

salt

2

teaspoons

vanilla extract
For the layers:
50

g

shredded coconut / 3/4 cup

30

g

walnuts

,

ground or chopped/ 1/4 cup

50

g

dates

,

pitted and chopped / 1/4 cup

50

g

chopped chocolate/ 1/3 cup

200

ml

sweetened condensed milk / 1/2 can / 8 oz
Instructions
Preheat oven to 180 degrees C (350 degrees F). Line a small rectangular pan (approximately 25 x 19 cm/ 10 x 7,5 inch) with a sheet of parchment paper so that it hangs out on two opposite sides. Grease the pan well on top of the paper.

In a bowl combine flour, baking powder and salt.

In a large mixing bowl using an electric mixer beat butter and two kinds of sugar, until fluffy. Add egg and vanilla and beat again shortly, until smooth. Gradually add the flour mixture and the cookie crumbs and mix gently with wooden spatula until absorbed.

Press the dough onto the bottom of the prepared pan.

Sprinkle on top evenly all the products for the layers: walnuts, dates, coconut, chocolate and condensed milk. Place over the pan a sheet of aluminium foil, without wrapping it.

Bake for about 30 minutes or until the cake is set and the edges start browning. Let cool completely before cutting into pieces.