If you want a quick and easy creamy dessert that is also suitable for kids, make a Sweet Potato Mousse! This recipe is very delicious and healthy and you can make it in minutes.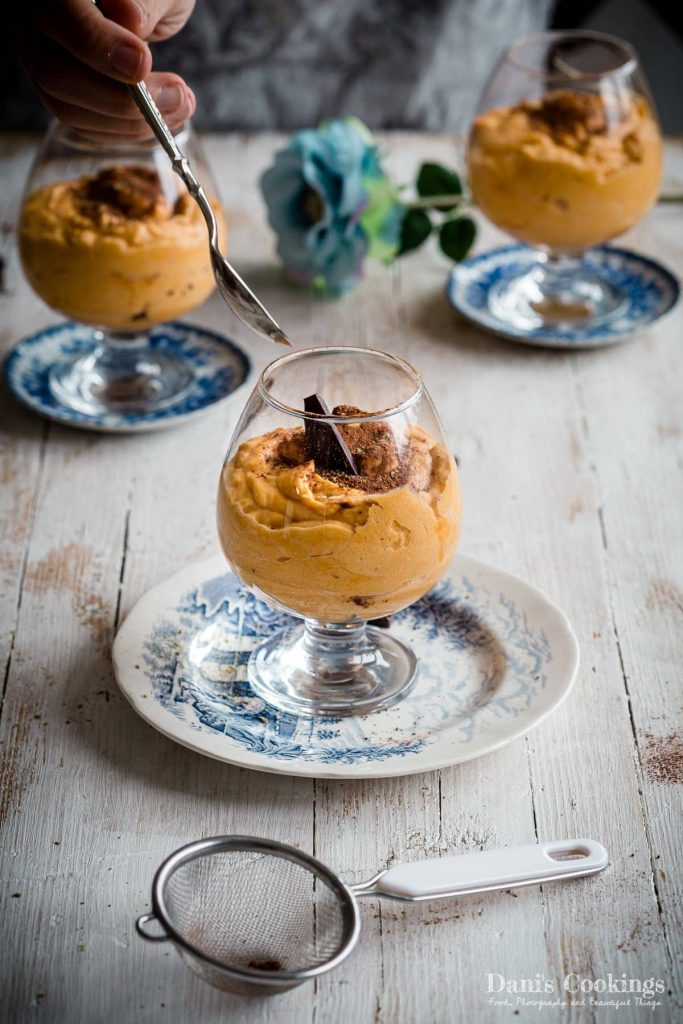 What ingredients do you need for the Sweet Potato Mousse
To make a basic sweet potato mousse you would need only 3 ingredients: baked sweet potatoes, heavy whipping cream and maple syrup or other healthy sweetener. Alternatively you can add cocoa powder and make a Chocolate Sweet Potato Mousse. I sprinkled it with cocoa powder when serving it in glasses so it had a mild cocoa taste which was not overpowering the nice flavour of the sweet potatoes.
The best thing about this dessert is that being healthy it is a great way to serve sweet potatoes to kids who normally don't like them. Sweet potatoes are full of nutrients so they are perfect to feed your kids with.