When you need a healthy snack, the best is to make it at home by yourself. And even better if you can prepare it in just few minutes. These Carob and Peanut Butter Energy Balls are the perfect paleo snack that all your family would appreciate. They are and also good for kids and adults.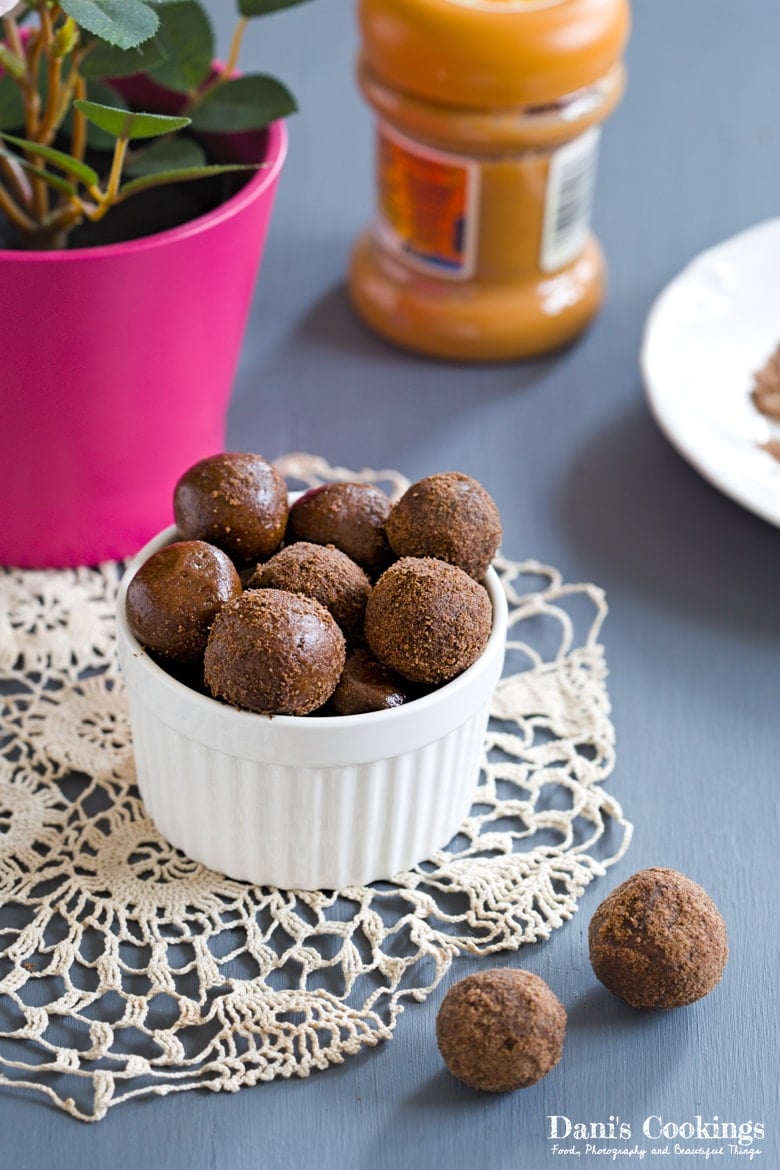 Are energy balls bad or good for you
Energy balls, are made of natural and healthy ingredients, usually containing lots of proteins. That's why sometimes they are called protein balls. Typically their recipes call for some kind of healthy fat, a natural sweetener and additional dry ingredients like ground nuts and seeds.
Energy balls are very good for you, as long as you don't have food allergies. But there are many possible recipes for this healthy snack so you can surely find the one without allergens.
What makes these energy balls special
The Carob and Peanut Butter Energy Balls are paleo and healthy. They are also gluten free and very rich in fibres. They don't contain caffeine and are suitable for kids. They are also quite simple to make and you can eat them right away. Peanut butter is known for controlling the appetite as it has a low glycemic index and also keeps longer the feeling of fullness. Therefore eating these energy balls might help you to avoid unhealthy sweets.
Last but not least, they are tasty!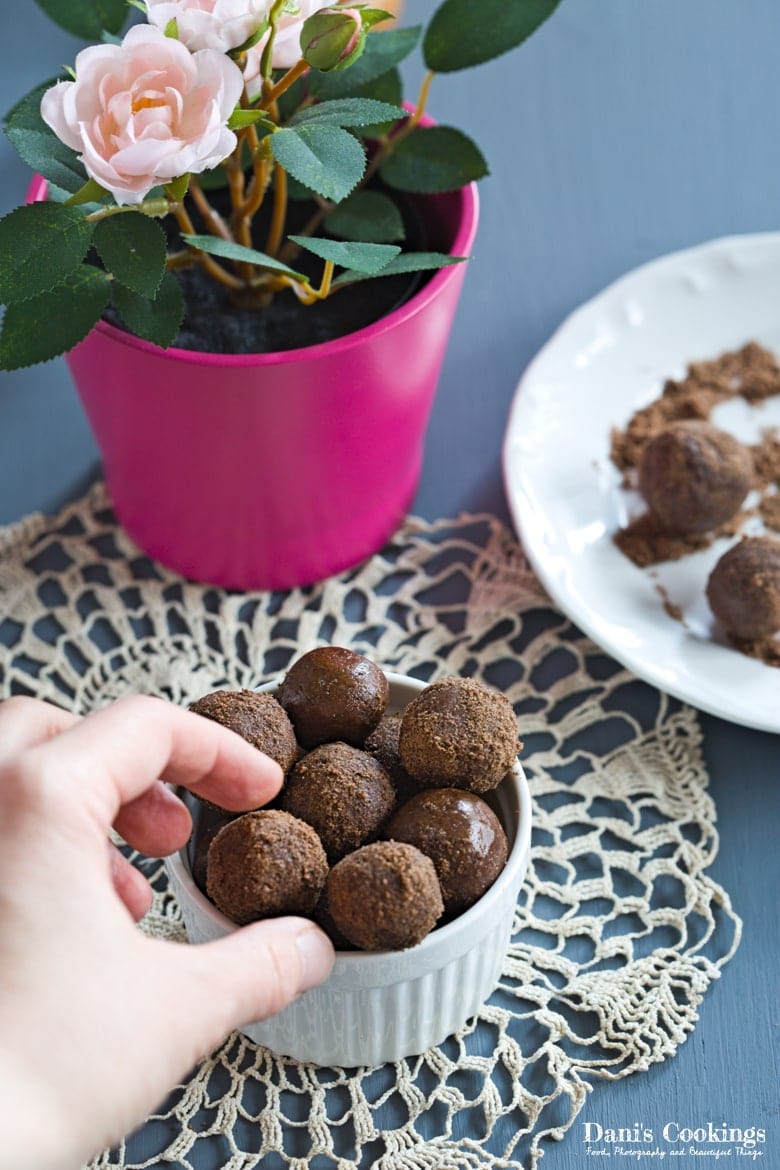 What ingredients do you need for the Carob and Peanut Butter Energy Balls
You need only five ingredients, all of them with lots of nutrients:
– Ground Flax Seeds
– Ground Hazelnuts
– Carob Powder
– Raw Honey
– Peanut Butter
How to make the Carob and Peanut Butter Energy Balls
It is really easy: just mix all ingredients in a bowl and make a uniform mixture. Then just make small balls with your fingers and coat them with more carob powder.
Can you freeze the energy balls
Most energy and protein balls can be freeze very well and these ones are not an exception. Isn't that great news! If you are committed to a healthier living, you can make lots of them at once and then freeze for few weeks ahead. That way you can always have a healthy snack at reach!
If you like this recipe, I would be very glad to know your opinion. And in case you want to check more quick and healthy recipes, here is a selection for you:
Raw Carrot Coconut Truffles
Prune Cocoa Energy Balls
My favourite healthy breakfast

Carob and Peanut Butter Energy Balls
Ingredients
4

tbs

flax seed meal

,

30 g

3

tbs

ground hazelnuts

,

20 g

4

tbs

carob powder

,

30 g + more for coating

2

tbs

raw honey,

40 g

4

tbs

peanut butter

,

60 g
Instructions
In a bowl combine all ingredients. Mix well until uniform and smooth.

With your fingers make balls the size of walnuts. Coat them with carob powder, or leave them uncoated.

You can eat them right away or refrigerated.
Notes
For a vegan version, use agave syrup instead of honey