These Chocolate cupcakes with peanut butter cream cheese frosting are so tasty and irresistible! You would be surprised to find out how easy it is to make them! You can prepare them even if you never made cupcakes before. Read on to find the step by step recipe and tips how to make these wonderful cupcakes!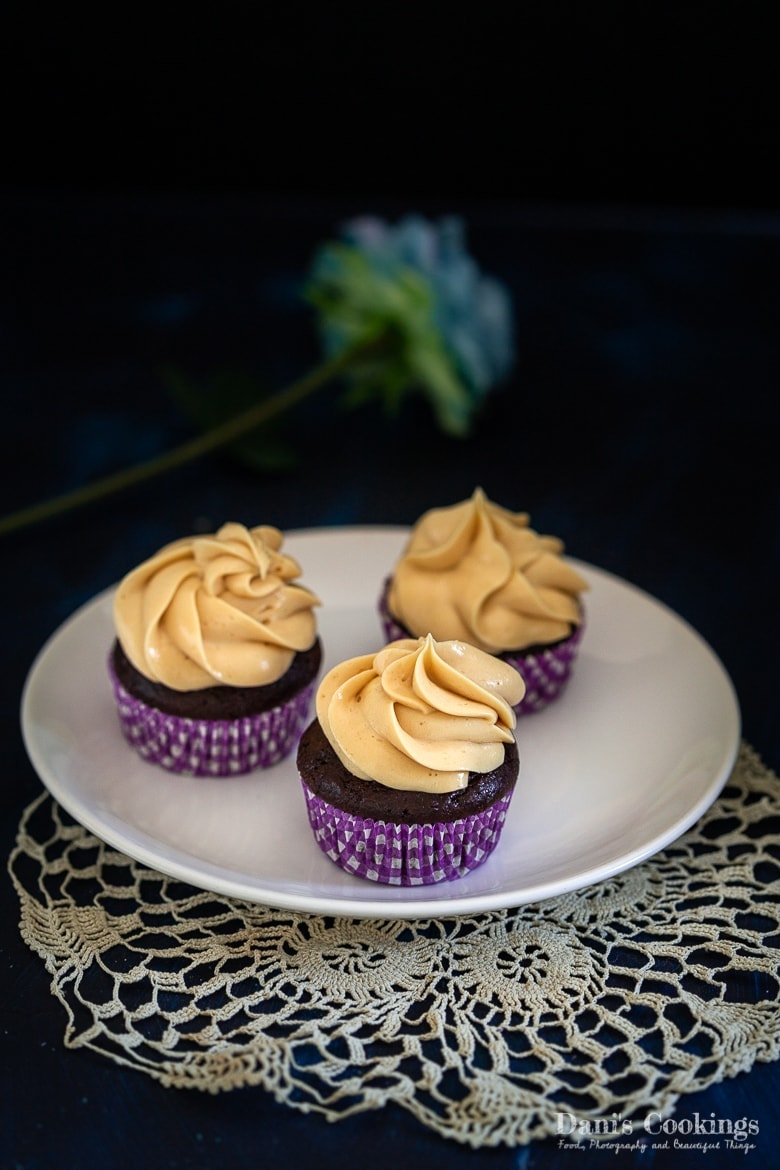 Is it complicated to make Chocolate Peanut Butter Cupcakes
These cupcakes are moist and delicious and also very easy to make from scratch. You can make them even if you are an absolute beginner in baking. The process of preparing the batter is really simple: no mixer is required, just a hand whisk and a bowl. It is literally adding the wet ingredients to the dry ones.
The peanut butter frosting is also quite easy. The only thing you need to ensure is the butter to be at room temperature. Only soft butter can be creamed well and blended together with the peanut butter and the cream cheese.