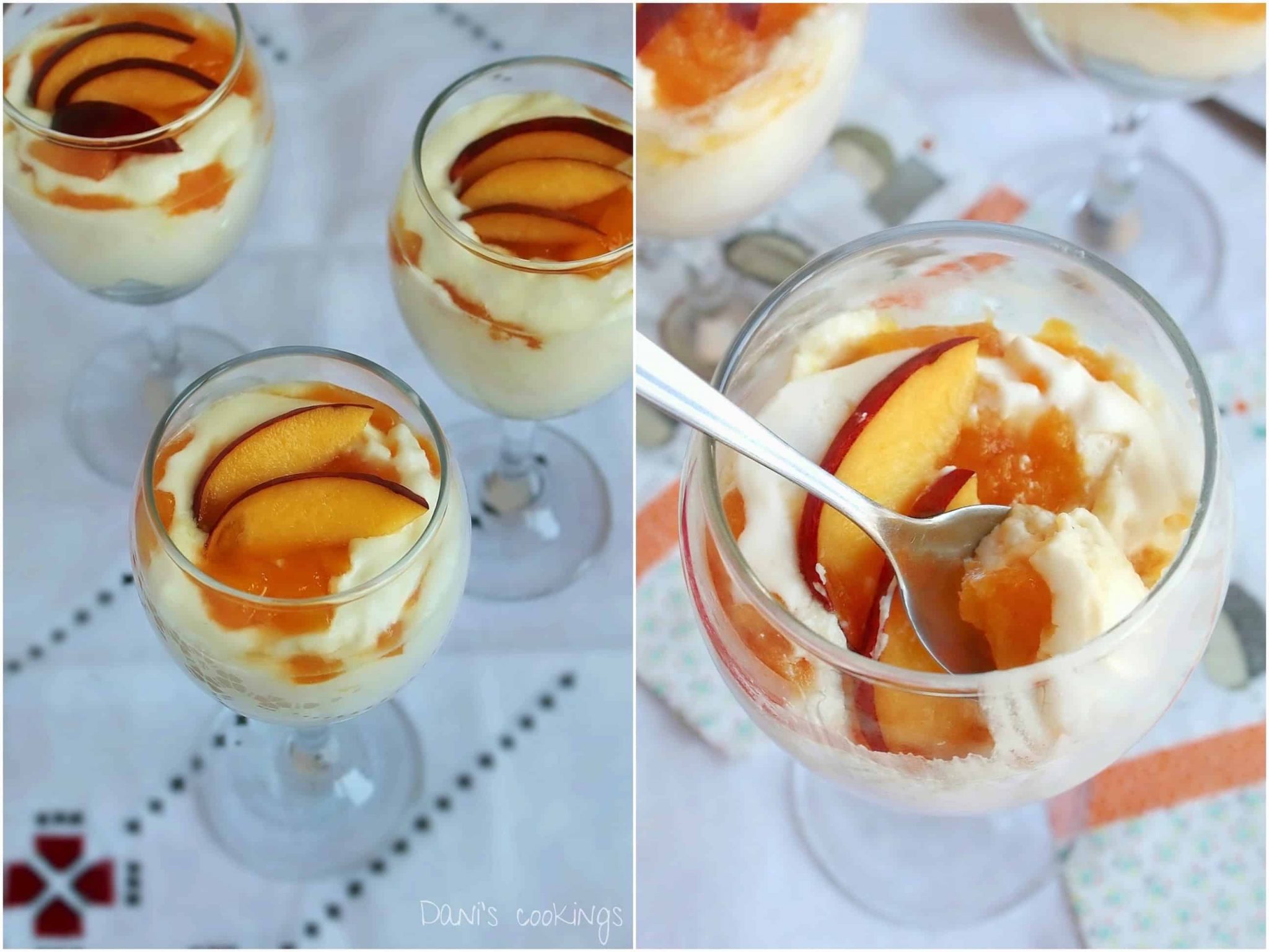 I must have confessed already that I can't imagine my life without sweets. I need to eat something sweet at least once a day: a piece of chocolate, a spoon or two of ice cream or a tiny slice of cake. Eating sweets is the only vice I have at the moment, after quitting the cigarettes and successfully overcoming my addiction to chewing gum and diet coke few years ago. Multiple times I have tried to stop eating sugar but without any success. Eventually for the time being I decided to accept myself the way I am. I am just trying to limit the quantities of consumed sugar in order to avoid becoming like a wale someday (but there are no guarantees for anything in this life).
Considering my inclination to eat sweets, I always keep desserts at home because I know that in moments of enragement I am able to attack the sugar bowl, which, as we all know, contains only empty calories. Obviously, it is much better to eat a piece of chocolate with contains also good minerals (an impressive quantity, I supposeJ) and is way tastier than pure sugar.
I prefer having homemade desserts because unlike the store bought ones, they are naturally aromatic and as sweet and juicy as I want them to be. Unfortunately there is not always enough time for their preparation.
But the dessert that I will present you today is fast and easy. It is also very aromatic: a real pleasure for the palate of everyone who loves the combination of peaches and cream. It is made with fresh peaches but if they are not in season, you can easily prepare it with peach jam or preserves!
The best about this dessert is that you can make it in a healthy version or even keto/ low carb. Check out the notes below the recipe in order to find how to substitute the refined ingredients.
Did you like this recipe? Check also some of my other light desserts:
Easy Honey Apple Yogurt Dessert in a Glass
Chocolate Yogurt with Strawberry Compote
Peaches Cream and Mascarpone quick dessert
Ingredients
1 cup/ 250

g

mascarpone

1 cup/ 250

g

heavy cream,

cold

3

medium peaches

,

peeled and finely chopped

3

tbs

sugar

,

(see notes for healthy/ keto version)

2

tbs

water

1

teaspoon

vanilla extract

2

tbs

powdered sugar

,

(see notes for healthy/ keto version)

1,7 oz / 50

g

graham crackers (about 3)

,

or vanilla wafers, petit beurre, etc. (see notes)
Instructions
In a small saucepan combine peaches, sugar and water and bring them to boil. Lower the heat, and let simmer for 5-10 minutes, stirring from time to time. The mixture will become thick almost like a jam. Remove the pan from the heat and set aside to cool.

Whisk the mascarpone together with the caster sugar and vanilla extract. Whip the cream until soft peaks form. Gradually add the whipped cream to the mascarpone, folding gently until combined.

Break the cookies roughly in pieces and arrange them on the bottom of 4 glasses or small jars. Cover the cookies in each glass with 2 tbs of the mascarpone mixture. Pour on top one tbsp of the cooled peach jam. Continue with another 2 tbs of the mascarpone and top with another tbsp of the jam. Decorate with fresh fruit.

Cover the glasses with cling film and leave them in the fridge for 4-6 hours before serving.
Notes
When the peaches are not in season, you can make this dessert with peach jam or peach preserves. Depending on the consistency of the product, you can heat them slightly and add some water in order to spread them easier around the glass.
You can make healthier version of this recipe by using unrefined sweeteners: coconut sugar or maple syrup for the peach jam and maple syrup or liquid honey for the mascarpone. Instead of regular crackers/ cookies use whole grain and refined sugar free ones or substitute them by almond flour/ almond meal.
For keto friendly version use 3-4 tbs of xylitol in total for the whole dessert of 4-5 tbs of erythritol. You can also use stevia. Use keto friendly crackers/ cookies or substitute the crackers with almond flour/ almond meal.