Need a quick and nutritious dessert for your always-asking-for-sweets kids? Try preparing these Sugar Free Date Apricot Muffins and everyone with a sweet tooth will enjoy a healthy treat.
I would like to make a point here regarding healthy food. The reason is a comment in social media that recently was posted under one of my recipes. The comment was saying that some of the healthy foods like dates, nuts, etc. contain lots of calories and if consumed in excess they would make people fat. And while I do not disagree with that statement, I would like to clarify the concept of healthy food and why I call "healthy" certain recipes in this blog.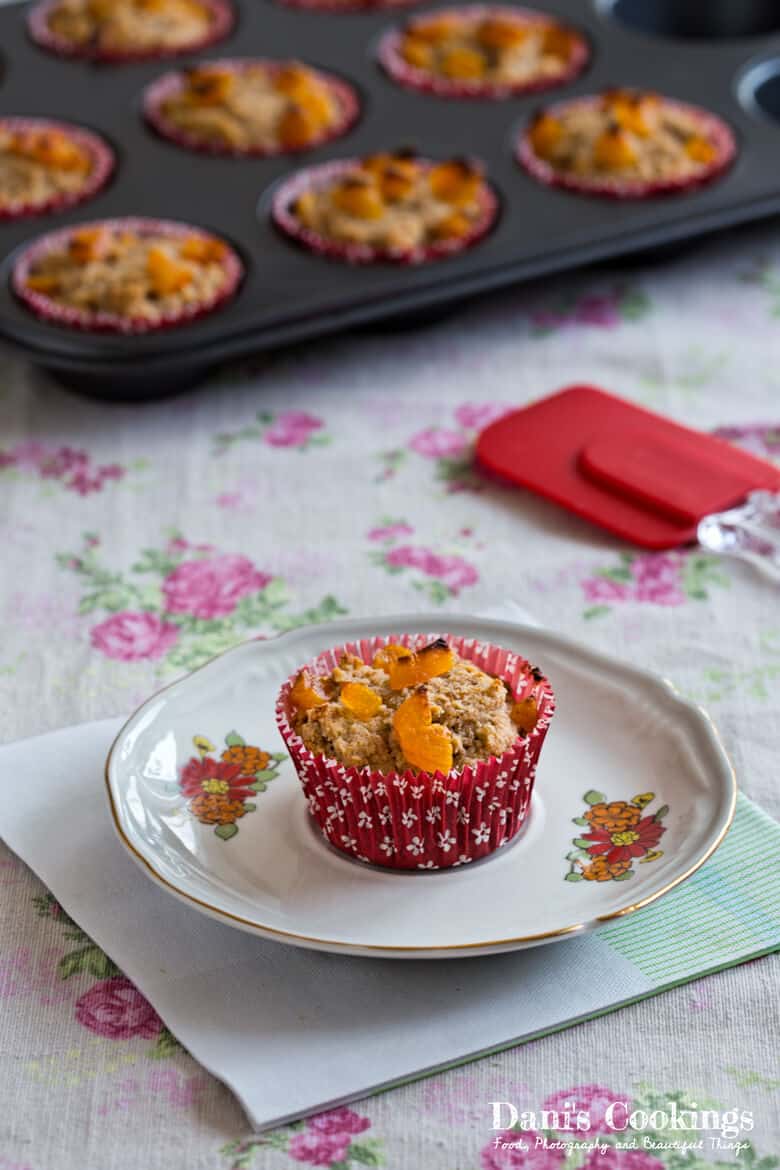 Firstly, there is a difference between "healthy" and "diet" food. One is not necessarily a synonym of the other. Artificial sweeteners are diet food but most of them are proven to be unhealthy. Not to mention that the lack of some important foods in a person's diet (e.g. fats) may lead to health issues. I am saying this from the prospective of someone who has been dieting for almost 15 years, some of which I ate probably ⅓ of what I would normally eat to feel healthy. I had lots of problems, starting from very low blood pressure. Within the years I learned a lot about food, nutrients, what is healthy and what is unhealthy. And I realised that the most important thing is moderation. Nothing is forbidden for a healthy person as long as it is consumed with moderation.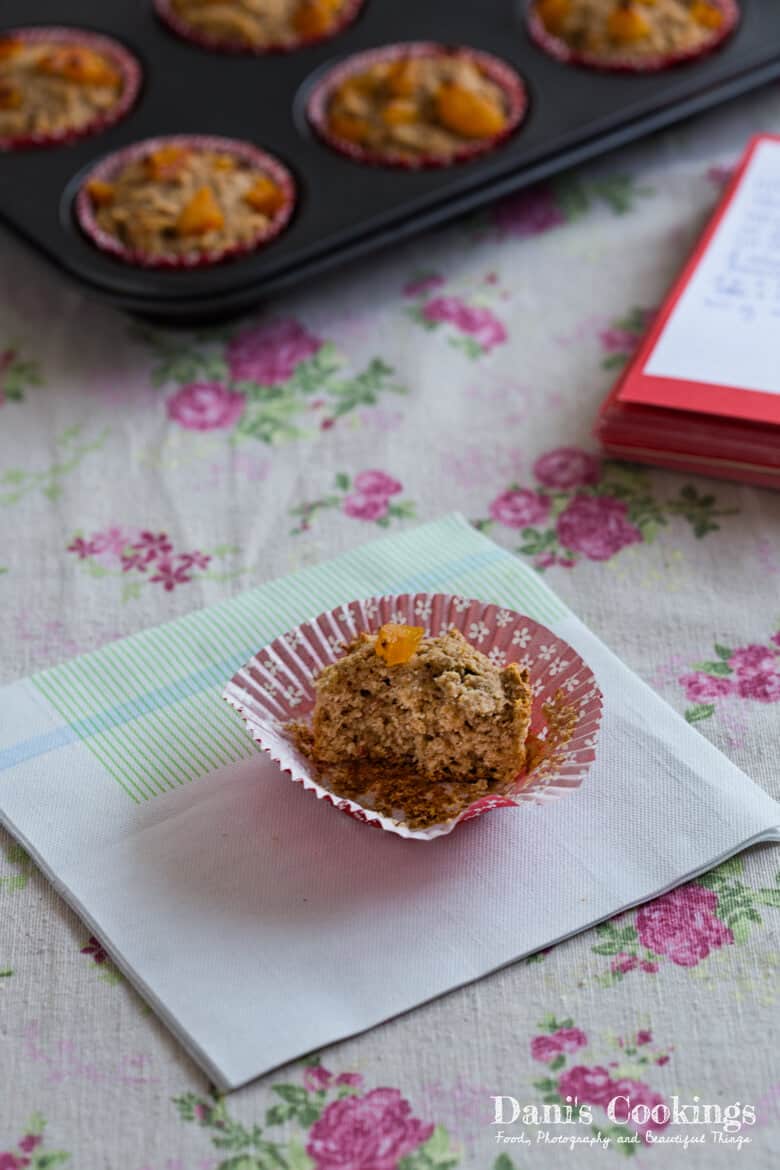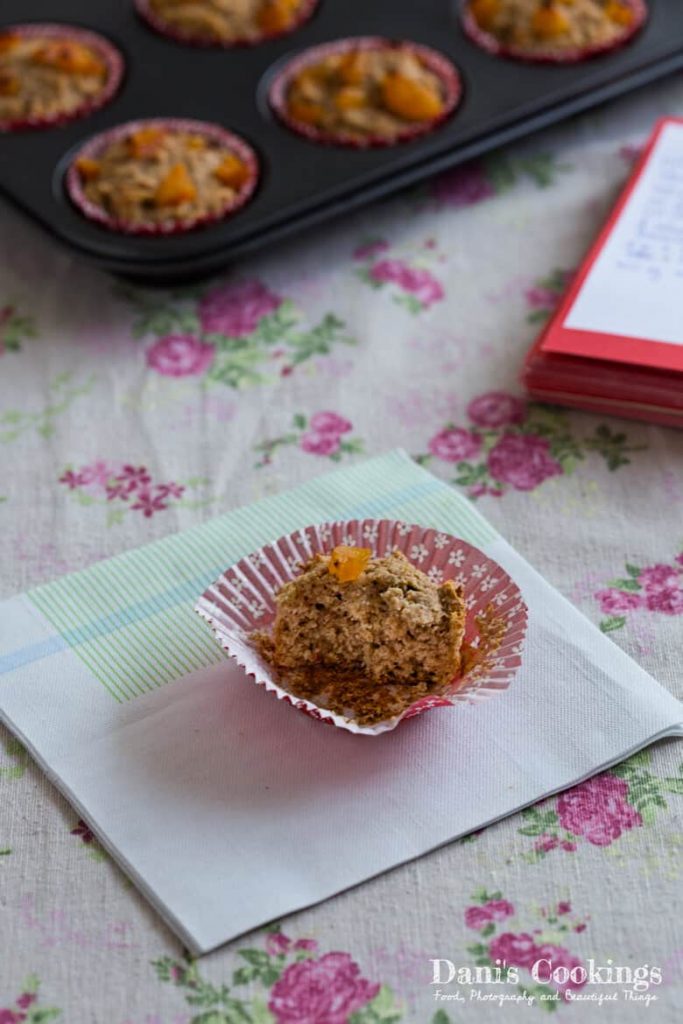 On the other hand there are certain foods which, if avoided, would help people stay healthy and in a good shape. Refined sugar and corn syrup are among the worse ones. The fastest way to get fat is to start drinking 1-2 litres of soda with sugar on a daily basis. This is pure sugar which doesn't give any other nutrient to your body. Sugar is also highly addictive: once you start consuming high quantities it will be very hard for you to stop it.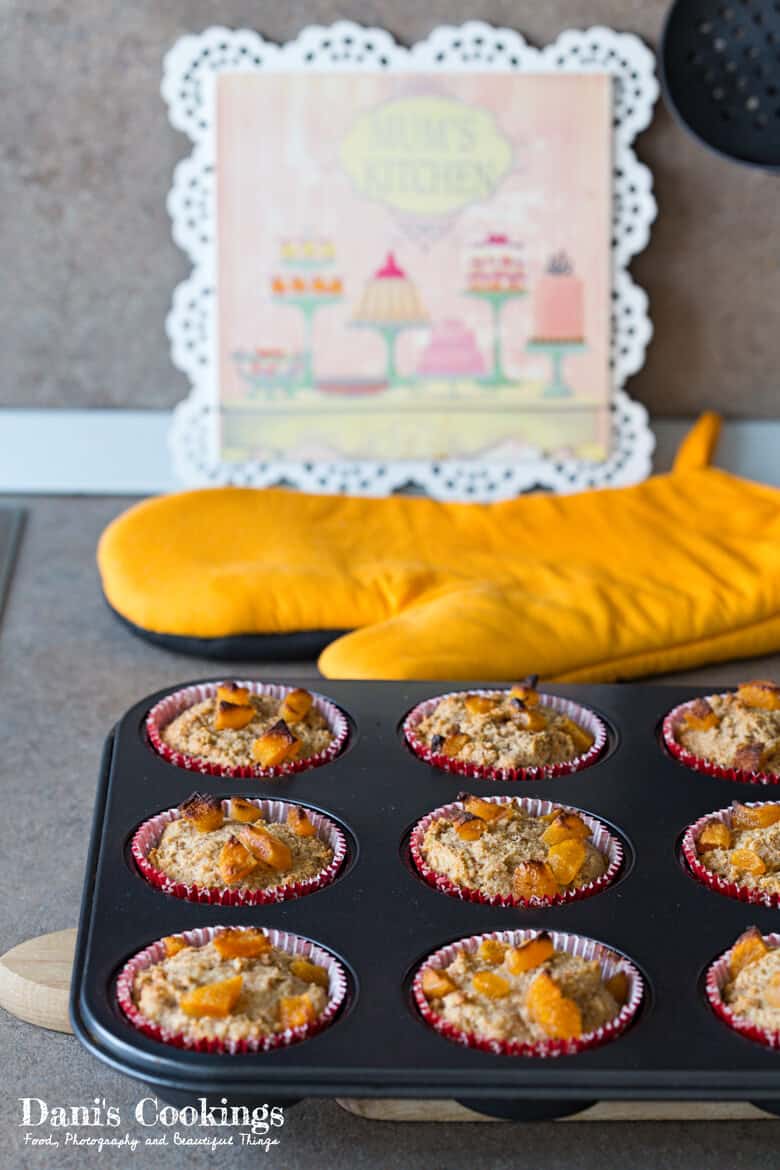 Eating healthy doesn't mean not eating sugar at all. But especially when it comes to our kids, we want to give them the best food we can at the beginning of their life. Lots of kids are constantly asking for sweets so if we want to avoid them eating "empty calories", we need to try to be creative. Some of the options are maple syrup, honey (preferably raw) or dates. While they are still full of carbohydrates and calories, they contain quite a lot of nutrients, including important minerals and antioxidants.
The topic of healthy food is quite extensive but in terms of baking it is all a matter of substituting known unhealthy ingredients (refined flour, unhealthy fats, sugar) with healthy ones… And again, eating too much "healthy" food could be bad for your shape indeed 🙂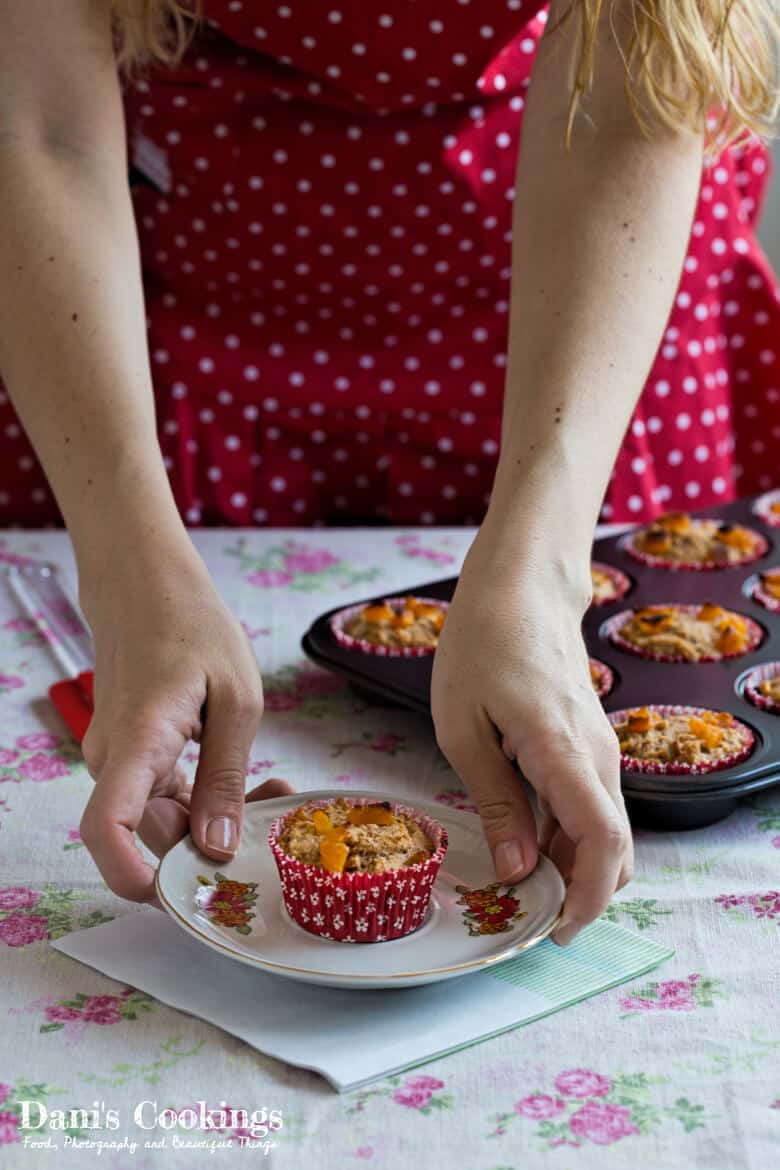 These Sugar Free Date Apricot Muffins are incredibly simple but very tasty. They are made with two of my favourite dried fruits: dates and apricots. Also they contain my new favourite flour combination: coconut flour and whole grain spelt flour. They are great for kids and adults… Well, if you try them I would be happy to know your opinion 🙂
Sugar Free Date Apricot Muffins
Ingredients
150

g

dates

,

pitted (⅔ cup)

150

g

plain yogurt,

(⅝ cup)

150

g

whole grain spelt flour

,

(1,¼ cups)

30

g

coconut flour

,

(⅓ cup)

50

ml

olive oil

,

(¼ cup)

2

eggs

2

teaspoons

vanilla extract

2

teaspoons

baking powder

¼

teaspoon

salt

50

g

dried apricots

,

(¼ cup)

optionally: more 50 g dried apricots

,

(¼ cup)
Instructions
Preheat oven to 180 degrees C (350 degrees F). Line a muffin tin with paper cases.

In a medium bowl combine spelt flour, coconut flour, baking powder and salt. Stir to remove any crumbs.

Cut 50 g (¼ cup) dried apricots into small pieces. They will serve as a topping of the muffins. Optionally double this quantity in order to add some in the batter.

In a food processor combine dates and yogurt and puree until almost smooth.

In a large mixing bowl beat the eggs with an electric mixer for about 5 minutes, until the volume increases significantly and the mixture becomes pale. Add oil, dates and yogurt and vanilla and beat for another minute, until combined. Gradually add the dry ingredients, mixing gently with a rubber spatula until a thick batter is formed. Optionally fold in 50 g (¼ cup) chopped dried apricots.

Spoon the batter into the prepared muffin cases. Sprinkle chopped dried apricots on top of each muffin. Bake for about 20 minutes or until a toothpick inserted in the centre comes out clean.