Everyone loves decadent and pretty cakes! But it would be even better if those cakes were not just tasty but also healthy.
In this post you will find 22 delicious and healthy cake recipes suitable for parties, anniversaries or for every day.
Jump to: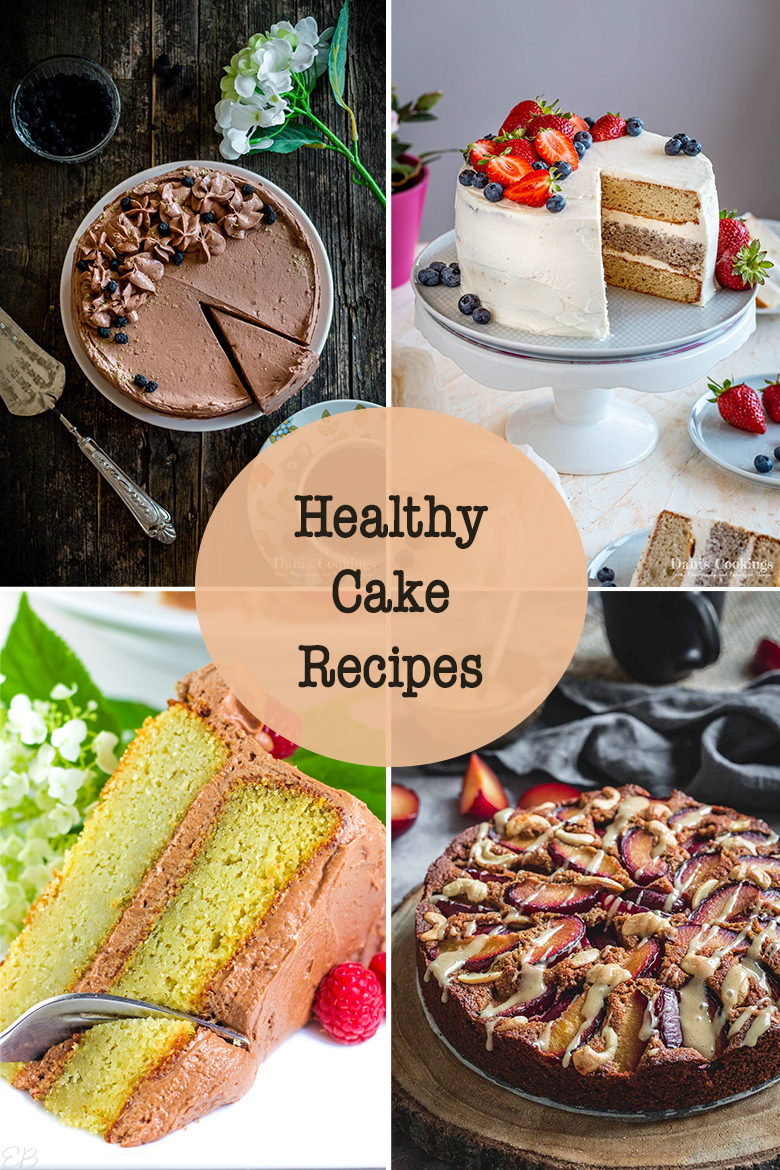 What kind of recipes are included
From birthday cakes to bundt and fruit cakes: these recipes will offer you a wonderful taste experience with more nutrients. Many of them are gluten-free, vegan or low-carb. All these recipes call for refined sugar alternatives and they don't contain vegetable oils (except olive, avocado and coconut oil, of course, which are some of the best oils in the world).
If you are looking for a birthday cake with good ingredients or if you simply want to bake a scrumptious but nutritious dessert for your family, I am sure you would find a great option among the list below!
Celebration cakes
Elevate your party or celebration with one of these wholesome and tasty recipes!
Kids Birthday cakes
A pretty and tasty cake for a kid's birthday doesn't need to be also full of sugar and unhealthy ingredients. These recipes offer both nutritious and delicious!
Simple cakes
Delicious everyday cakes full of flavors and healthy nutrients.